Setting Up Your Script Editor¶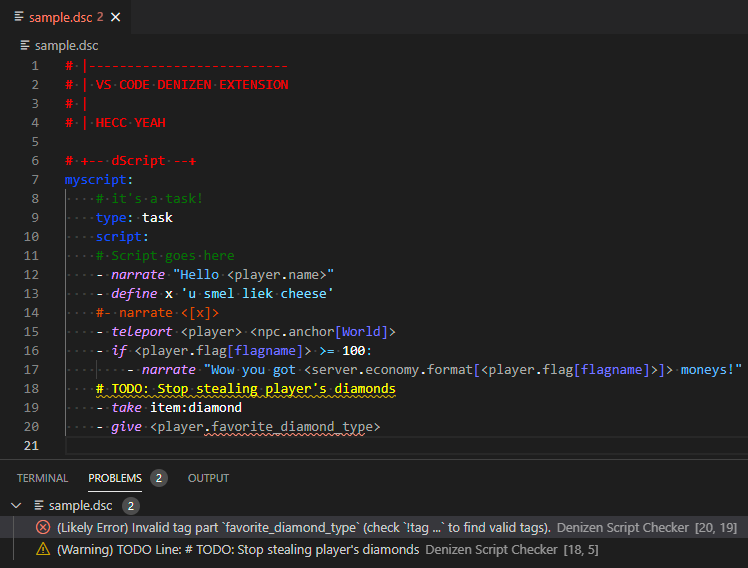 The officially recommended way to edit Denizen scripts is using VS Code, with the Denizen extension!
First, download and install VS Code. Note that this is NOT "Visual Studio" despite half of its name being that. (The naming is rather confusing, unfortunately. Microsoft's doing...)

Second, after VS Code is installed, you can install the Denizen extension by clicking the green "Install" button on the linked page.

(The extension will also automatically install .NET 5.0. Some users have reported needing to restart their PC for this install to fully complete.)
Open your scripts folder with VS Code - that's plugins/Denizen/scripts/ within your server directory (the folder itself, not individual files - you can see the file tree on the left side of the editor).

The Denizen extension will automatically be active on any files that have the .dsc file extension. (note: historically, the .yml extension was used for scripts. This is no longer a recommended file extension, and .yml files will not have Denizen script highlighting. You must use .dsc).

For the most part, just start editing your script files the same way you would edit any text file within VS Code.